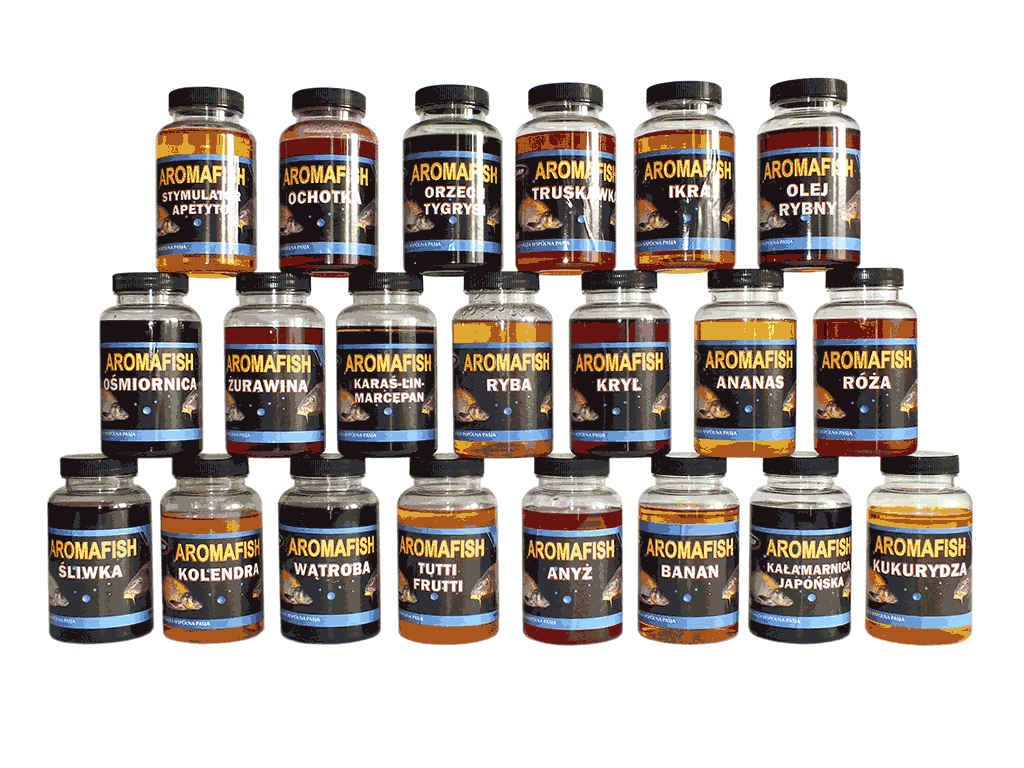 The general rule is that all kinds of dips are intended for flavouring and "afterburner" of baits, while fragrance concentrates fulfil a similar role in relation to baits (boilie beads, grains, corn, hemp, groundbait Sypka etc…).
The question therefore arises: how dips from fragrance concentrates differ. There are a few important differences.
Firstly, the dips are more concentrated than fragrance concentrates, because the aim of dipowaniaing the ball is to distinguish it from other zanętowych and other baits.
Fragrance Concentrates
We use fragrance concentrates in a slightly different way. We mostly pour them into our baits.
Ready groundbait consisting of grains, corn, hemp, bait, etc., we fill it with a fragrance concentrate and so prepared groundbait throw into the water, spoon zanętową, sling, rocket or wywozimy boat.